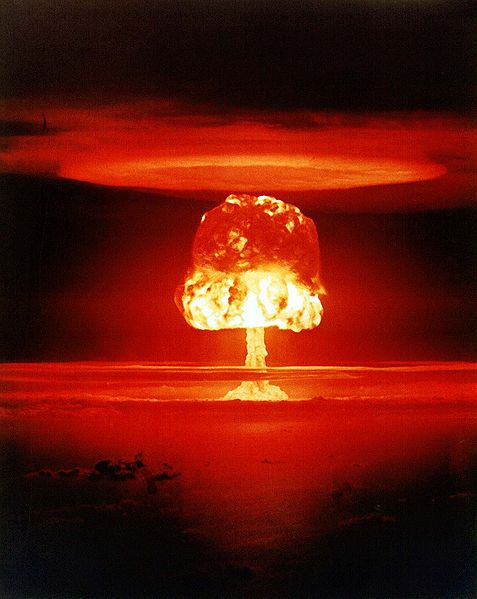 Russia's retaliatory installation of SA-17 surface-to-air missiles and active radar "painting" of all aircraft operating in Northern Syria just caused the U.S. Air Force to ground all manned combat missions in Northern Syria.
When Senator Rand Paul slammed Governor Chris Christie at the December 15 Republican debate, describing him as a "World War 3" candidate after Christie threatened to shoot down Russian planes over Syria, neither Presidential contender could have known the U.S. and Russia were already in a super-power clash.
Stratfor Global Intelligence reported that unnamed White House officials on December 17 confirmed that the U.S. Air Force had "temporarily" halted all manned aerial missions inside an area the U.S. military designated "Box 4," also known as the Azaz corridor, which is west of the Euphrates River along the Turkish border.
U.S. and Turkish aircraft have supposedly been supporting rebel groups combating the Islamic State. But they were also protecting the anti-Assad Turkman rebels' supply lines into Turkey from attacks by the Syrian government.
The Pentagon was forced to suspend all combat aerial missions, other than drones, following Russia's deployment of SA-17 surface-to-air missile systems and active "painting" of both Turkish and U.S. aircraft. The highly effective "theater denial system" is backed up by integrated long-range S-400 strategic surface-to-air missile systems just installed in nearby Latakia province in northwest Syria. 
Turkey's use of a U.S. made F-16 to shoot down a Russian Sukhoi Su-24 warplane over Northern Syria with a U.S. made heat seeking missile on November 24 was an extraordinary provocation of a nuclear super-power. Russia's President Vladimir Putin compared the incident to being "stabbed in the back".
But even more stunning is that the USAF and the CIA must have known its NATO ally's rules-of-engagement and was aware in-real-time when the Turkish pilot received the "weapons free" authorization code to fire on the Russian bomber.
The U.S. been operating F-15s out of Turkey's İncirlik Airbase since October when Turkey called on its NATO allies for mutual assistance to secure its airspace after Russian warplanes began strafing runs that sometimes did violate Turkish airspace.
In support of the mission, the U.S. has coupled radar sites along the Turkish side of the Syrian border with powerful naval radars and satellite surveillance of the entire region's airspace. 
Turkey is pushing to create a Syrian buffer zone between the border and Islamic State-controlled territory in northern Aleppo province for quite some time. A successful operation would serve Turkish interests by hurting the Islamic State, strengthening the Turkish-backed rebel position in northern Syria and preventing the Kurdish People's Protection Units from expanding farther westward.
But because Turkey does not want to go it alone by using its own troops, they have been drawing the United States further into the conflict, according to Stratfor.
Russian President Vladimir Putin said in a December 17 interview, just before the Pentagon grounded U.S. combat aircraft, that he sees no prospect of improving ties with Turkey and essentially dared Turkey to make combat flights over any Syrian airspace.
Despite Moscow's provocative retaliation, its goal is clearly to exact strategic concessions that would protect the government of Syrian President Bashar al Assad.
This appears to be working as the United States has been forced to ramp up negotiations with Moscow to try to defuse the dangerous standoff over Northern Syria. U.S. Secretary of State John Kerry held talks with Russian Foreign Minister Sergei Lavrov and President Vladimir Putin on December 15. Reports indicate Kerry for the first time made concessions that Syria's al Assad can remain in power for some time.
By Editorial Staff
Do you like this post?